Villages at River Bend offers contemporary, stylish home designs from award-winning homebuilders with a proven track record of quality construction and excellent customer service, including Avex Homes, Benchmark Homes and K C Custom Homes.

There are currently available home sites in two distinctive sections – Traditions Village from the $190's and Legends Village from the $250's. In addition, future sections are being developed.
Learn more about our exceptional builders:

A Little Of Our Story
Avex Homes
A great home in a great neighborhood. It's the foundation of a happy life. Avex Homes is here to help you build the home and live the life of your dreams. For more than 15 years, our founders have been developing distinguished communities that celebrate the spirit of community life and connection.
We approach your house with similar intent: to create a place that inspires love. That strengthens connection. That feels like home.
Visit Our Website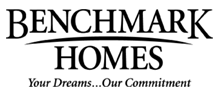 A Little Of Our Story
Benchmark Homes
Flexibility, quality and value. When it comes to designing graceful, stylish homes in an affordable price range, Benchmark Homes is San Antonio's "original" builder. Among the many traits that set Benchmark Homes apart is their pledge to build personalized homes which reflect the individual tastes and needs of families...a service generally found only in much higher priced homes. The firm's extensive construction, design and management experience, combined with talent, creativity, and personal commitment, form the basis of Benchmark Homes.
Visit Our Website

Our Company Values
K C Custom Homes
K C Custom Homes is a family-owned and operated business with a stellar reputation for designing and building quality custom homes. K C Custom Homes are distinguished by meticulous detail, superior craftsmanship and luxurious livability. Custom details, views and open design are all hallmarks of a K C Custom Home. The builder, Ken Castro, along with his wife Connie, have worked in Wilson County and surrounding counties for over a decade. They have carefully selected a professional team that focuses on every phase of custom home design and building.
Visit Our Website
Come see us!
Schedule a Visit!
Avex Homes - 830-468-4949
Benchmark Homes - 210-278-4772
KC Custom Homes - 830-534-7003
Interested in learning more about the builders at Villages at River Bend? We'd love to hear from you! You can reach us at these numbers to receive additional information or to schedule a personal tour.

Let's Go!